Corporate Partnerships
We work in partnership with businesses from across a range of industries, delivering clear business benefits and raising essential funds.
We can work with you to develop tailor-made partnerships which are right for your company. Whether you are interested in a long-term partnership or a one-off challenge, you could make a big difference to our children and young people.
We are hugely grateful for the support we are given by the business community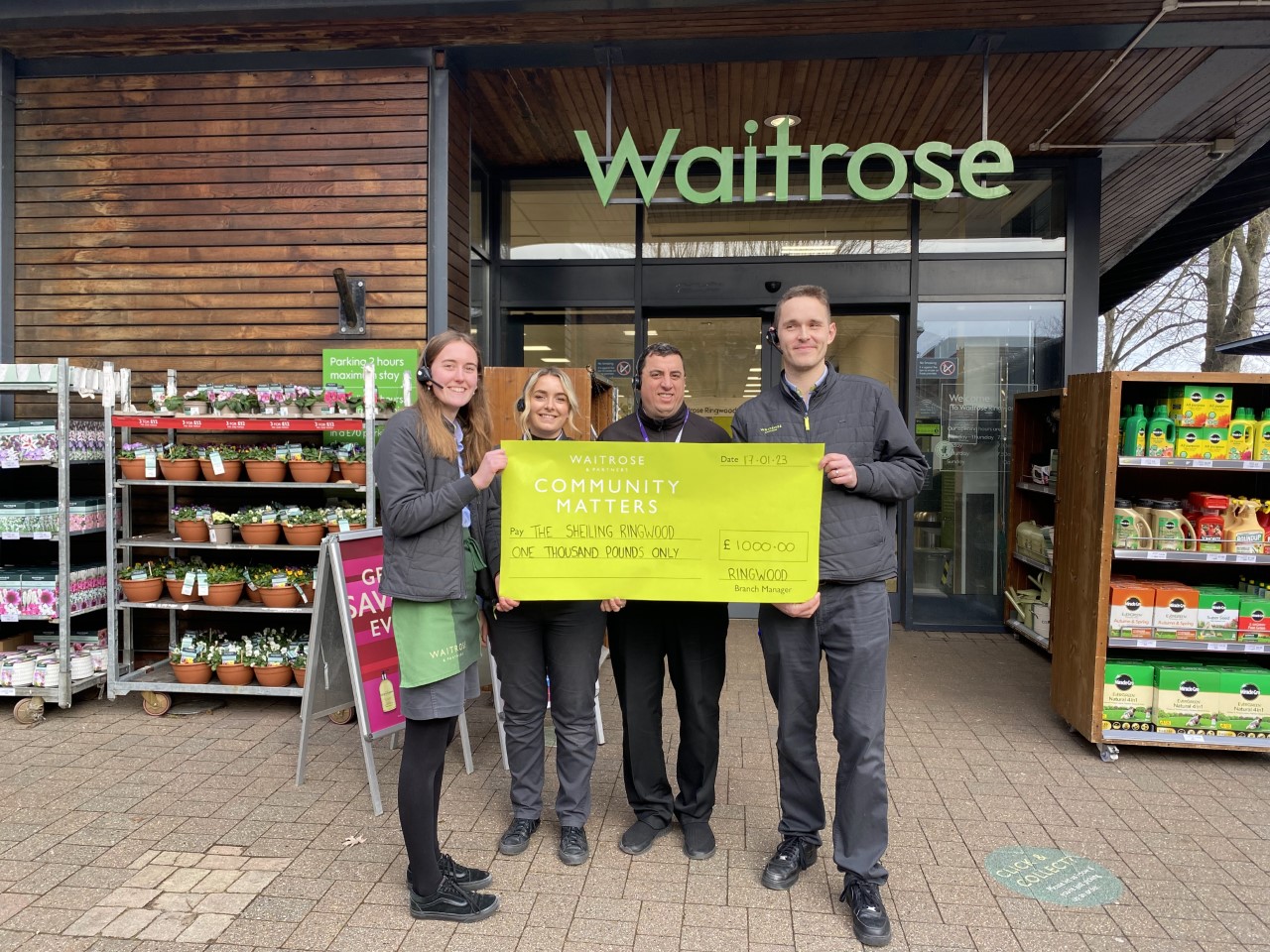 'We have chosen to support the Sheiling as they are a local charity, within our community, who match our concept of supporting children and young people perfectly through the care and educational support they provide for those in the surrounding area. We, as a store, are proud to have the Sheiling within our community.'

Abi Brookes, Waitrose Community Matters, Ringwood Branch
Ways to Support
Big or small, your entire company or a group of employees – there's a way you can support the Sheiling.
Make us your Charity of the Year
Plan an activity or Fundraising event with your colleagues – anything from a Dress Down Friday or car wash through to hosting a Black Tie event.
Team Building Days - volunteer a team to work on one of our gardening or building projects. Your time and effort will mean we can reduce our expenditure and invest even more into supporting our young people.

Offer Payroll Giving to employees for quick and easy donations

Donate Gifts In Kind – you'd be surprised what we need!

Like a challenge? Run, hike, cycle or even parachute for us! – get your company to match fund any sponsorship you raise
What will your business gain?
Supporting the Sheiling gives you an opportunity to address both your business objectives and community issues while being seen as socially responsible and investing in your community – knowledge of this can help to engage your customers.
Close working relationships between us and your business can ensure mutually beneficial promotional opportunities.

Positive PR – reinforce your company's position as a socially responsible organisation.

Boost employee relations and staff morale by encouraging employees, suppliers and clients to work together to raise money to help children and young people.
To discuss how your business could support the Sheiling please contact Rachel Staff on 01425 477488 rachel.staff@thesheilingringwood.co.uk
Your support will help to provide opportunities that give our young people a chance at a more independent life. Thank you.
Charity number: 1149264