Keeping the Joy of Festivals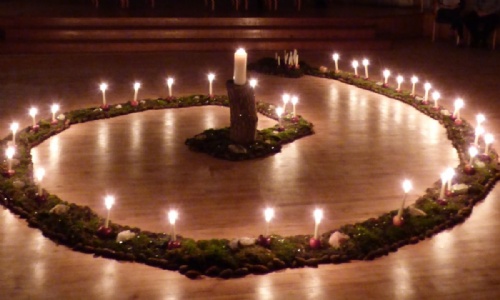 2020 and the restrictions faced as the result of the pandemic have been challenging for many but, for us at The Sheiling Ringwood, they have also been a voyage of discovery, demonstrating how we can successfully adapt to changing environments.
Across our school and college site, nestled in 45 acres of woodland off the Horton Road, both learning and celebration have continued through the dedication and creative thinking of students and staff.
We have a full curriculum and vibrant festival calendar that our students look forward to and thrive on. Our response to early restrictions was to launch a YouTube channel, working alongside our other social media platforms, enabling us to deliver content that was both educational and fun for our students and their families.
Staff have planned, created, danced and embraced song to create videos that bring our festivals to life whilst enabling our students to learn the songs. We often share celebrations online across video and the joy on the students' faces delivers uplifting warmth. We continue to develop and add digital resources to accommodate changing circumstances, support our students and provide an insight into what a special environment we have. You can follow the link to our page and all the songs for festivals, perfect for Advent and the lead up to Christmas. https://www.youtube.com/watch?v=KcRpb0_7-WM